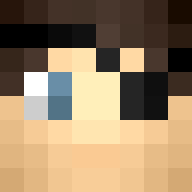 CopperheadJake
CopperheadJake

Hello everybody, my name is Jacob. I have been playing on HavocMC for a while, I've been playing for a year, maybe even more. I'm a very friendly person once you start talking to me, and I like having conversations with people. If anyone needs help or wants to talk to me, they're welcome whenever! I recently started playing almost daily, because of how much of a no-life I am. In game my name is "CopperheadJake."
Q&A
Favorite food?: Cheeseburgers.
Favorite HavocMC game?: The Mining Dead.
Favorite activity?: Hanging out with friends, archery, shooting, fishing and video games.
This isn't very much information, but in case you want to know more about me, just message me. Have a nice day everyone, and God bless!