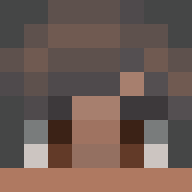 CallmeDepressed
CallmeDepressed

Has anyone ever played the game, The Walking Dead: Survival Instincts?
If you haven't, it's about Daryl's back story and his path during the first outbreak. Anyways, at the end of the game, Daryl makes it to Atlanta, right when it got over swarmed with walkers. The military were held up at a football field with tents all around, and walkers were all over.
I think
@builders
should make a football field thats a military camp, and it could be one of the highest loot area, but one of the more dangerous ones. It could be filled with loot, and destruction, since helicopters were crashing because the pilots were infected and turned while flying away.
This would be an amazing project I think, and a great location to loot and roleplay area.
I know the Baseball diamond is already like this, with military vehicles held up outside, but this would probably feel more to The Walking Dead universe, if you know what I mean.