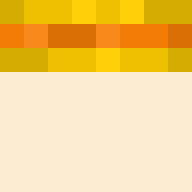 New member

Hello!
I can't seem to find the ban appeals on here so I'm going to make a forum post.
I was just recently banned by a mod named "TheJoeEnder" because of my username (Yourgaycousin). He called this a filter bypass where the rules say that I could be punished with a mute from anywhere from an hour to a day if I kept "swearing", however I was fully banned within ten minutes. Looking at the rules, if I were to be harassed by someone for being gay (which I am), they would be punished with a mute from 30 mins to 3 days. If i were to be consistently harassed by this person they could receive a 3 month ban to a permanent ban. My problem is that somehow my name earned me the same sentence as a vindictive homophobe, despite that not even being a punishment for my offense.
I was told by the "TheJoeEnder" that I had two options yet he never told me what those were before he banned me. I understand that gay is considered a swear word by the server's filter, but I sincerely hope you can understand why gay is not a bad word (and the underlying homophobia in the belief that it is). I am a gay man who has experienced homophobia in real life, online, and even on this server; the swear filter and mods did nothing to protect me. I never thought I would get banned by I server I seriously enjoyed playing since 2017, and possibly earlier, because of my name and identity. I hope the server reconsiders what is a swear and lets me play again, aside from this one instance I have never caused any problems before.
Despite all the stuff I've been through, this really hurt as I love this server a lot and always come back to it when I decide to play minecraft. Thank you to the people who stood up for me in the chat and to those who read this, I hope you have a great day.
Best,
Gus, who is
P
R
O
U
D
to be Yourgaycousin