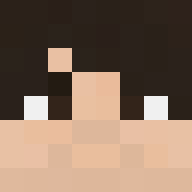 KyronicGaming
KyronicGaming

Hey all,
We're pleased to announce that we will begin The Mining Dead update tonight! I'd like to thank all the builders and developers for their hard work, dedication and the willingness to dedicate months to produce this update. This update will feature brand new areas into the game such as Season 9 locations to locations from the Telltale series. This will also include a change to our current PVP system. Let's make a big push to repopulate the server after the update. Invite your friends on!
@JBentley694
has completed his autumn resource pack for this update. This also changes Jugg into Commonwealth armour from the comics. This pack will currently only work with 1.9+.
Click Here
to download it.
We will update the online map soon after.
Our next project will be improving Hellnight. Beta Testers applicants expect replies to your applications very soon.
Thank you and we hope you enjoy!
Last edited: