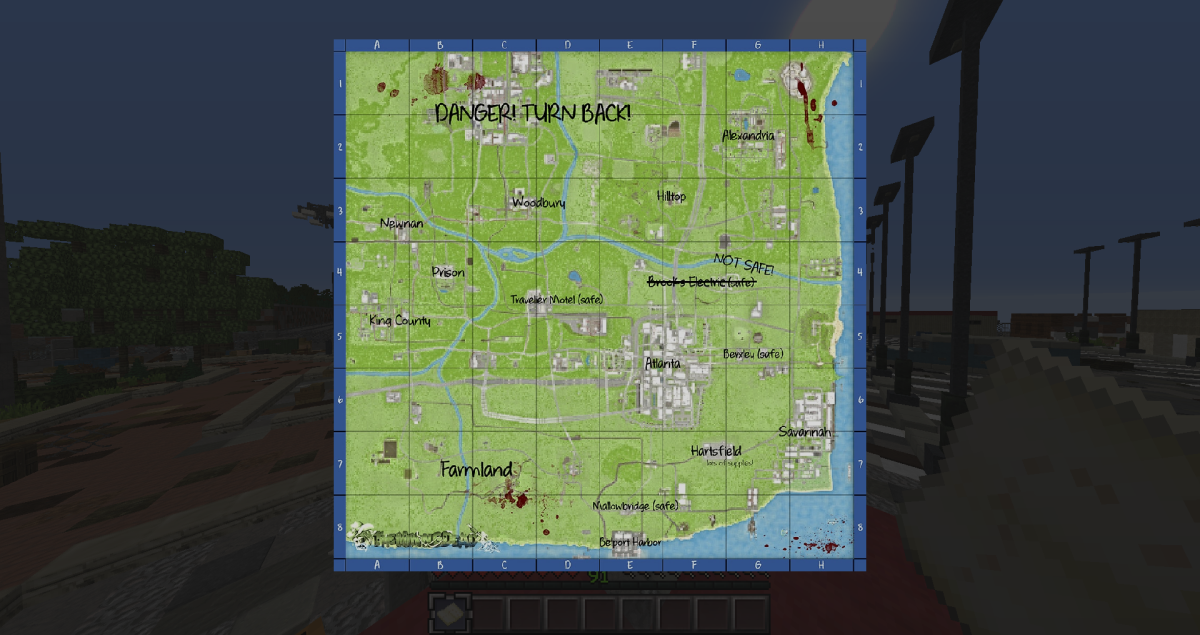 Hello Everyone!
We've got an exciting new update which has just been released on all TMDPVP and TMDPVE servers! This update includes a variety of changes to TMD combat and introduces a couple of exciting new items.
Combat Changes
We have officially updated to our new combat system, which has been being testing on the Practice Server. This updated systems bring a variety of changes listed below.
Damage Dropoff - Several guns (mainly Pistols and SMGs) now feature damage dropoff. They will now be much more effective in close range combat, but will be ineffective at further ranges.
Recoil - Fully automatic weapons now have recoil. Recoil will get worse the longer you shoot and is reduced by aiming down sights.
Fire Types - Some Assault Rifles now have different fire types. You can switch fire types by crouching twice in rapid succession while holding the gun.
Crouch Accuracy - Crouching now will give you the same effect on gun accuracy as left clicking to zoom.
Head Shot Detection - Head shot detection has greatly improved. All guns will do more damage on head shots.
Grenades - You can now left click a grenade to throw it much further.
Medical Item Changes - All medical item use times have been decreased and a new syringe item has been added (more info below). This is to promote longer fights.
Gun and Armor Values - All gun damage values and armor values have been heavily altered. Armor is now much stronger, which should lead to longer and more enjoyable fights.
New Features
In addition to the combat changes listed above, this update also brings a couple of fun new items.
Map - a map items that gives players access to an in-game version of the map.
Syringe - a powerful medical item that is intended to be used before big fights. This item will give players 4 extra hearts, as well as Speed 1, and Resistance 1 when used.
Kit Changes - 4 new kits have been added (Alpha, Ezekiel, Judith, and Magna). Some of these kits will feature abilities and items which have not yet been added, so expect improvements to them soon! Many of the other kits including the free kits have been revised as well.
Menu Update - Both the Help and Kit menus have been improved to make them easier to use (kit menu shown below).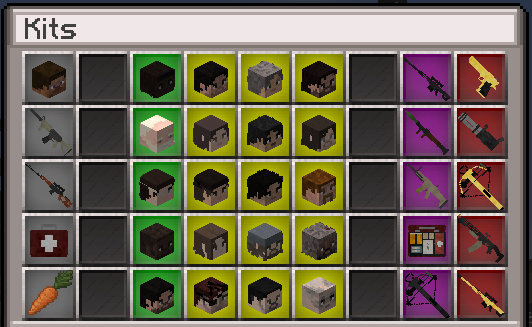 Future Updates
We expect to continue to update Gun and Armor values as we see how fights play out. We also expect to release some of these combat changes on TMDC in the near future.
Additionally, you can look forward to some brand new guns and some map updates coming soon!
Last edited: