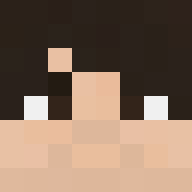 KyronicGaming
KyronicGaming

Hey all,
A lot has happened over the past two days, enough to warrant an update so I think I'll just jump straight into it.
Beta Testers
Suggested by
@mindblaster007
, We have decided to build a team of beta testers consisting of around 8 to 10 players from different groups of the server. The main role of this team is to spot issues that the staff won't be able to spot whilst trying out new updates and gamemodes. This means spotting bugs, finding out whether things need to be nerfed or buffed, suggesting ideas, etc.
We're looking for a bit of everything so we'd like OG's, roleplayers, new players, etc. Basically, we're looking for variety so that when we finalise the update, people of most groups are happy with the result. Applications will include more details and will be released soon next to the builder and helper applications so be on the lookout for that.
Minewars
This news is going to upset some people but I think it's better to announce it rather than leading people on and consistently letting them down. Minewars will not be returning. It is no longer profitable therefore returning it would have a negative effect on our time, money, and resources which can be spent creating and developing new things. Also with the exception of
@MichaelSteve
the current build team has no interest in building for Minewars, this would lead to sloppy building and we strive to create the best maps. We are sorry that it has come to this and the way it has been handled in the past has been nothing short of messy. This will not happen in the future and again I apologise.
Hellnight
Not exactly a lot to report here but I think it's worth mentioning that this will be worked on next after this TMD update. We plan to bring multiple maps and feel it should become its own thing rather than a fast-paced version of TMD. Stay tuned for more news about the future of Hellnight.
Resource Pack News
Two very exciting things are happening with the resource pack for TMD.
Firstly,
@Rejante
is working on a more HQ version of the current TMD resource pack. This only means the models and you can follow his progress on the art section of our discord.
Secondly,
@JBentley694
has been working on an autumn version of the TMD pack. It should be out very soon and he will be working on a winter one after that.
Click here
to see a few screenshots of what it looks like.
Before I end this post I want to thank you for the overwhelming positive feedback on Fridays post. I would also like to thank you for the support you have given me. I want you all to know that change will take time but I assure you it will happen. Mapmaker is to be discussed soon so fans of that should keep an eye out. Once we iron out our current game modes, we can then look towards creating brand new ones.
That's all for now. Be sure to check back soon for more updates.