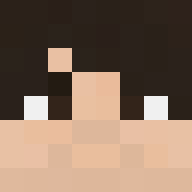 KyronicGaming
KyronicGaming

Hey guys,
So I guess it's time to break the news, I am the new community manager for the server. Now I know that I'm probably not peoples first choice for this role, and I haven't had the cleanest of pasts but I want to assure you that I will be a lot responsible and mature in this role. In the past I have had issues with people and if you're one of those people I want you to know that I'm not going to let that get in the way of my role. I will not be biased. If we have had issues I want you to know that on my side it's water over the bridge and if you want to discuss past issues please message me on discord.
Last time we had a community manager not much was changed in the server. This won't be the case this time. I have lots of ideas on how to improve the communication between you the players and the owners and overall to improve the server. Here are just a few ideas I have thought of.
The return of regular updates which will combine with the builder's newsletters, I'm thinking every two weeks
Efficient use of social media to advertise the server
Monthly meetings with the owners bringing them the information that can help the server the most
Conversations with you the players, I am going to be active and I will provide you with a guaranteed response in 48 hours. The best way to message me is through the forums or discord.
Content for the official Havocmc youtube channel.
These are only off the top of my head and I'm sure I'll think of more and you'll provide me with many more. I have many specific ideas for things such as MapMaker or the game mode mechanics for TMD. The important thing to take from this is that we all want the same thing, A successful server. Use me to bridge the gap between the players and staff.

The Mining Dead Update
Here is the 2018 trailer I created for The Mining Dead:

The Map
We have many exciting things coming out for TMD very soon. This is one of our biggest map updates yet and our builders have been hard at work to bring you this new content. Here are just some of the changes we have made to the map:
Brand New Spawn
Updated Alexandria
Updated Sanctuary
Updated Hilltop
Updated CDC and surrounding buildings
Added Savannah
Added Finley
Added Crawford Safehaven
Updated Grady
Added St. John's Dairy Farm
Updated Hampton
Updated Berxley Safehaven
Added Farm that Jesus, Daryl and Rick were in during season 6
Updated Viscocil Safehaven
Added location from 18 Miles Out
Updated Shirewilt
Added Estershade
Added Bridge from Season 9
Again I would like to thank the builders for there hard work, dedication, and for creating this map update.
PVP changes
We have decided to return to the old PVP system. This means that there will only be 1 health bar, pains will be spamable, and there will be no longer be an infinite cap. We hope you enjoy these changes if there are any issues with them please either contact me or our new developer
@maximillian12
We plan to get this update to you early November.
We hope you enjoy these changes, again I am really excited to be the new community manager and would like to thank you all for your support. Those who are sceptical please feel free to message me on discord.
That's all for now. Be sure to check back soon for more updates.